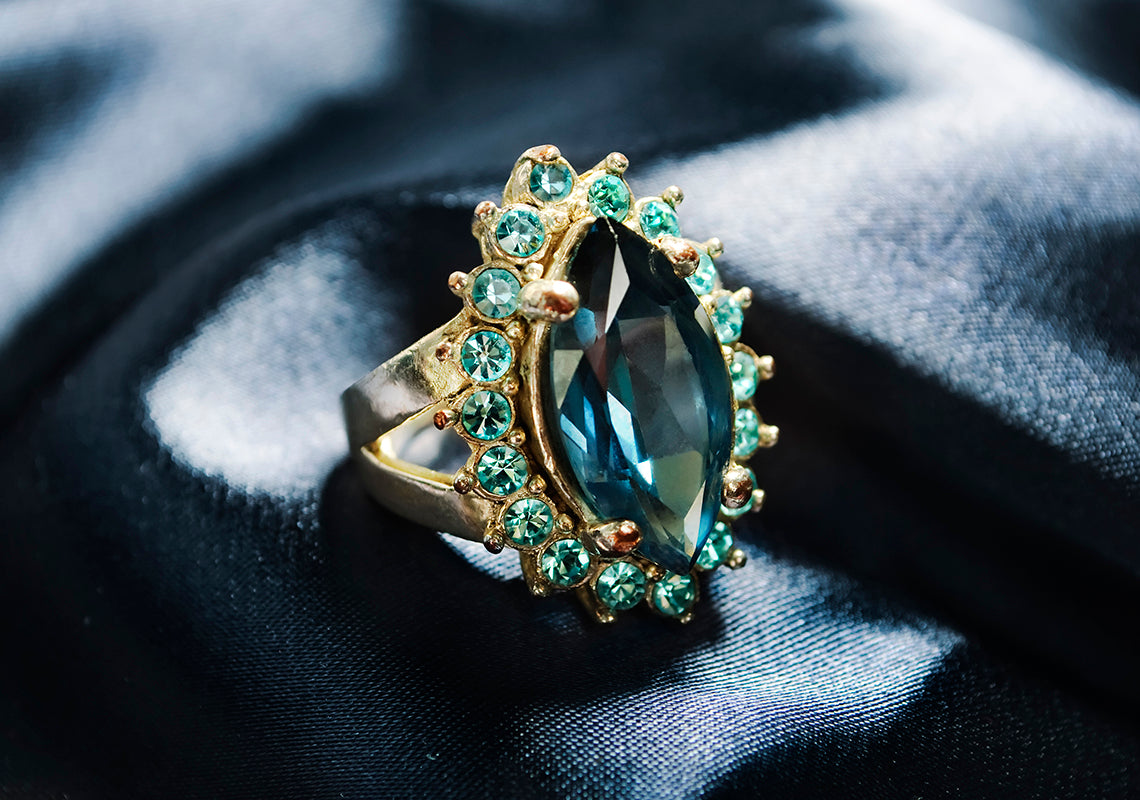 Halo rings are very stylish and have become immensely popular these days. They feature a center gemstone surrounded by smaller gemstones. The side stones attract the attention back to the center stone, creating a marvelous sight. You can be sure that everyone's eyes will be on your Halo ring.
Halo Engagement Rings made their first appearance in the 1920s, and their fame has skyrocketed ever since. Today, Halo Engagement Rings are the most popular choice after the Classic Solitaire Engagement Ring. In a Halo Ring setting, the center stone is surrounded by pavé stones which direct the focus back to the center stone. None will be able to take their eyes off of your Halo Engagement Ring. You may choose between Silver, Rose Gold, White Gold, Yellow Gold, and Platinum to build the perfect Halo Engagement Ring. ICB DIAMOND's customization option lets you create a Halo Engagement Ring with Diamonds, Precious Gemstones, Semi-Precious Gemstones, and Cubic Zirconia.
One of the greatest features of halo rings is that the center gemstone looks considerably larger on a halo setting. A half carat diamond may almost appear twice as large. A classic halo setting combination is a high color grade diamond set on either platinum or white gold. ICB DIAMOND's customization system enables you to create a halo ring with two different gemstones.
You have any questions about Halo setting rings, you may always contact our customer service.